In our house, if anything goes missing, you can be pretty sure Layla took it. Now, there are times when she's completely innocent, and the alleged item has just fell in between the couch cushions, or been carried off by a pack of hungry antelope. But for the most part, it's all Layla's fault.
Her most favorite things to do in all the world is to play with random household shit. She has TONS of toys. She has a lifesize Rapunzel doll. She has big legos, she has barbies, hot wheels, elmo, coloring books, and the list goes on. But instead of playing with her plethora of wonderous toys, she instead plays with old TV remotes, or bread ties, or empty pill bottles. It astounds me, but I never expected her to be normal.
For example, here is what she packed into her bag: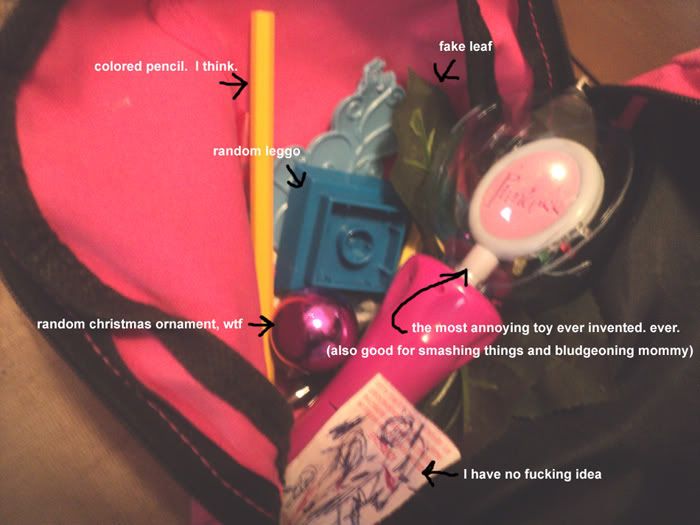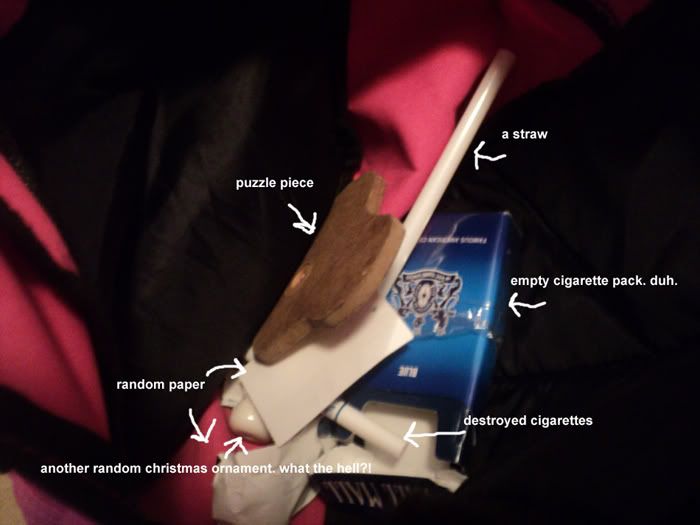 I can only assume that these items hold SOME importance for her. I mean, who wouldn't want to carry around a bunch of shredded cigarettes, and a straw? (Yes, I smoke. Bite me.)
So, when a crucial item goes missing, say...a Netflix DVD, or a tube of medicine, or a very important paper, or half the fucking house, my first thought is "Check Layla's room."
This is how the scenario plays out: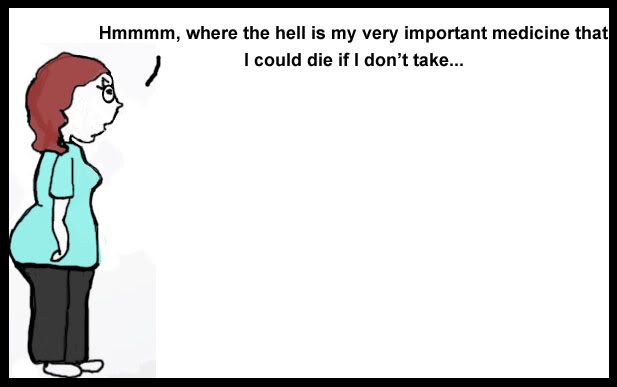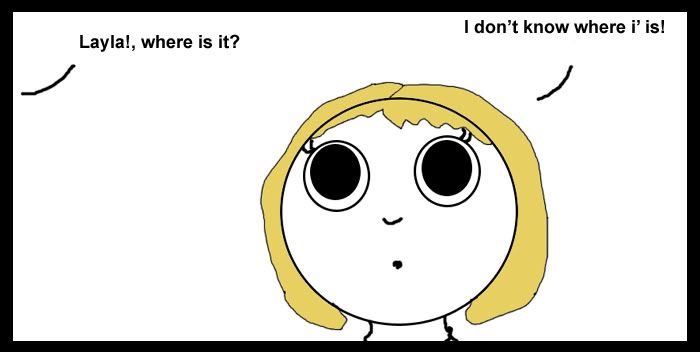 Awwww. Look at that innocent face. She couldn't POSSIBLY have stolen my shit! Yeah right. She'll steal your shit, spit on you, slap you, and tell you to fuck off. That's my girl!
After this Academy Award winning performance, I commence a search of her room.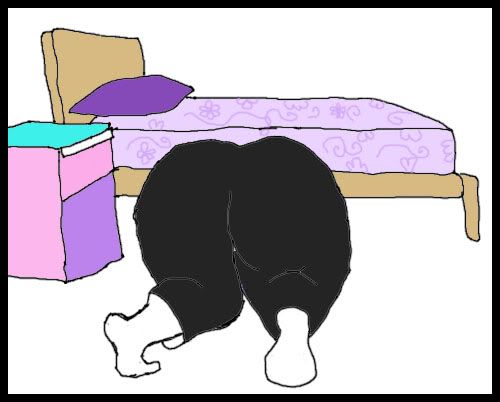 After standing on my head, and baring my ass, I usually find the stolen item in the most unlikely place ever. Like in an oven mitt, filled with bread ties, being kept fresh in her toy refrigerator. Or in her underwear drawer along with a ball of string and a clothes pin.
We even had a block of CHEESE go missing once. I assumed that my fiance ate it. He assumed I ate it. But when it became clear that neither of us had consumed a cheese product, our gaze turned to Layla. Instead of denying that she took the alleged cheese, like usual, she led us into her room, pulled open the freezer part of her fake refrigerator, and presented us with the missing block of cheese. Ah. Well, at least she was keeping it fresh. Hell, it may even still be in there, reproducing little cheese minions that will eventually try to eat my daughter in her sleep. Good luck, cheese minions. She's a tricky one.