Continuing on the TV commercial moms vs Real moms thread, today I bring you: What TV commercial moms look like vs What REAL mothers look like. Moms on commercials all look so put together. Their hair is brushed and styled. They have on a cute, conservative sweater outfit. Their makeup is flawless. They're actually wearing socks and/or shoes. What a load of shit. Unless you're the type of mother that lives in Suburban heaven, and thinks her children are angels of joy and rainbows, you're probably not going to look like you just stepped out of a JC Penney's catalog. Sort of like this: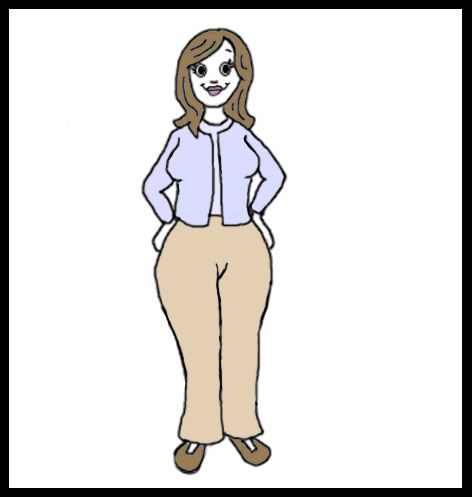 Real mothers, the kind that actually realize their children aren't little cherubs of butterflies and sunshine, who think June Cleaver was a simple-minded, subservient idiot, usually look like they've just stepped out of a Hobos R US catalog. At least I do. As we speak, this is my ensemble: A stained purple tank top, and maroon panties. That's it. And my hair is 7 degrees of fucked up, and my legs are so hairy, I could shave them and use the hair to knit a blanket . For example:
Real mothers usually don't give two fucks about what they look like as they change shitty diapers, and clean vomit off the walls. My first priority is not my hairstyle when I'm elbow-deep in a sink full of two week old dishes, and Layla is in the next room screaming or trying to use our dog as transporation. But can you imagine what commercials would be like if they featured the above image of a real mother? Either people would think it was genius and buy the shit out of the product, or they'd start boycotting the product for scarring their target audience for life.
Now, I have to go wash the dishes, in my underwear. Have a good day, my lovely readers.